Mandarin Beef Stir Fry
January 2, 2018
So, hi. It's a new year. The holidays are behind us.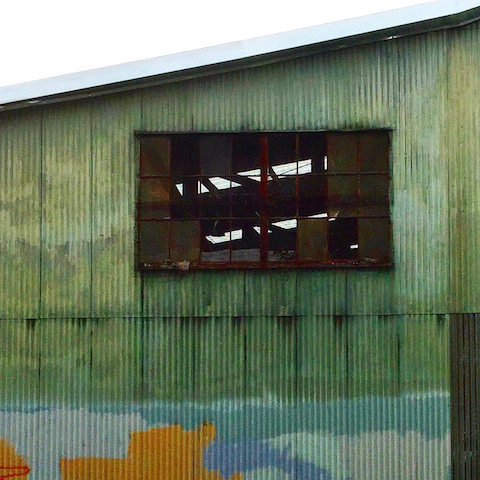 However you spent the past week, we can all heave a sigh of relief: the fuss is over until next December.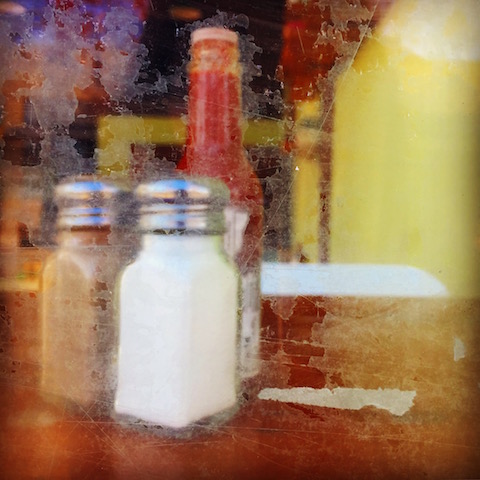 You're wondering about the stir-fry. Even as we vaccuum up those pesky Evergreen needles, here I am, fussing (happily) with woks. You'd think the IK could turn out one holiday themed meal and post it before January 2.
Reader, I tried. God knows I did. Many a holiday cookie did I bake, a festive brownie did I attempt.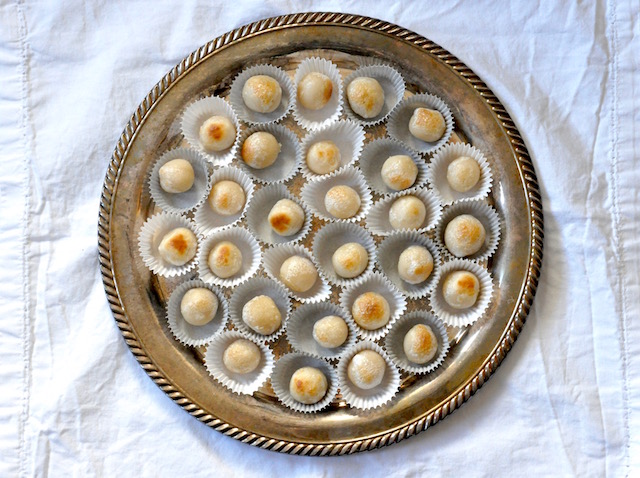 Clearly things went amiss.
First there was the COLD. I don't know about where you live, but here in Northern California, everyone came down with it: the COLD.  A sore throat that breaks into sniffles that linger….for days. You aren't sick enough to be bedridden, just congested and miserable. For days.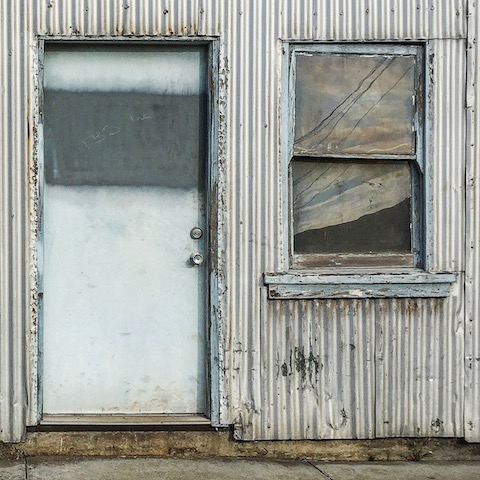 (Surely you didn't want a photo illustration of snotty tissues.)
Once I managed to knock the cold, I began having problems baking. Cookies burnt. Brownies were raw. Many were expletives. Finally my engineer spouse calmly asked: "Do you think something is wrong with the oven?"
This, on the Thursday before Christmas.
The new oven arrives tomorrow.
So, mandarin beef stir fry.
—
Inspiration for mandarin beef stir-fry came from Catherine Phipps's wonderful  Citrus, a book you should run out and buy this minute.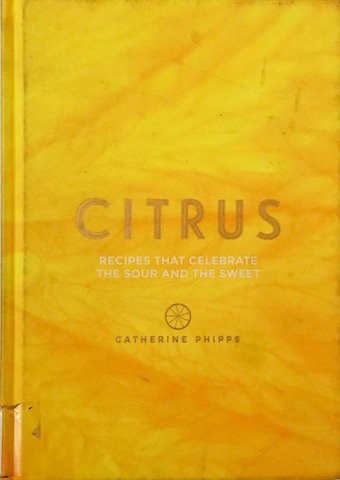 Somebody once described me as "opinionated" about cookbooks. This is a polite way of saying much of what's out there irritates me to no end.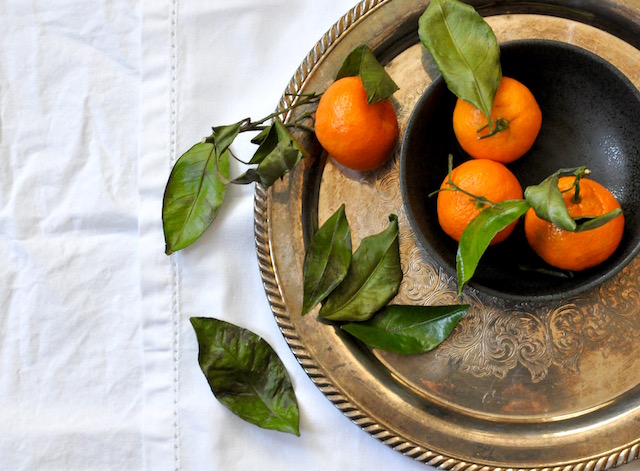 Happily, Citrus is full of great recipes–food a person with a normal kitchen can actually cook–and helpful information about citrus, including descriptions of varieties and how to slice, ream, dry, freeze, and otherwise properly handle this kitchen workhorse.
In this rare instance I truly do want to cook every recipe in the book. In fact, here's Catherine's recipe for Candied Citrus Peel: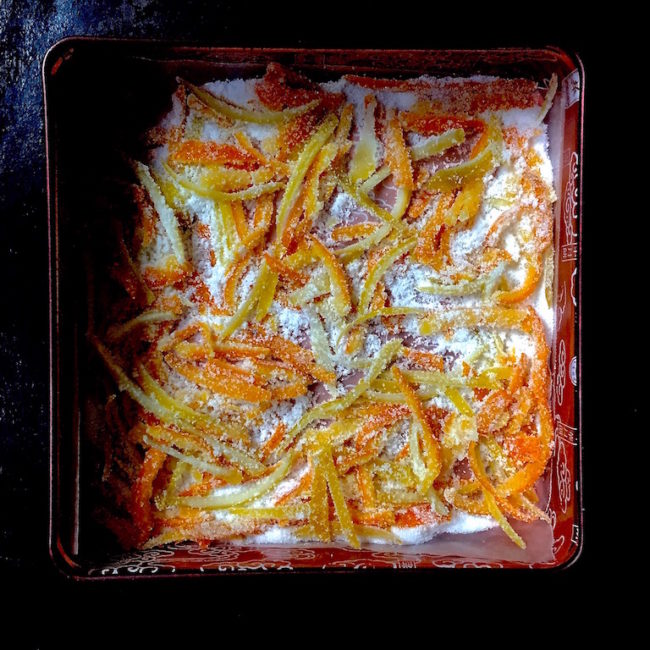 Returning to our stir-fry. It was Catherine's recipe for Szechuan Peppercorn and Orange Beef that got me thinking…the fridge held a bag of organic mandarins. The freezer had thinly sliced beef. As for the stove, the burners still functioned.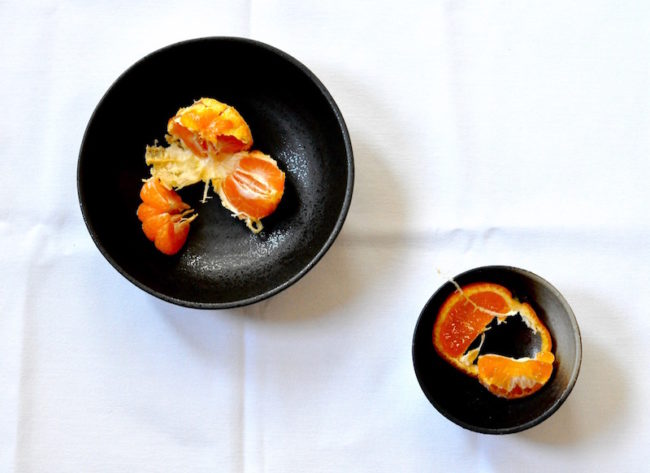 I consulted Grace Young's The Wisdom Of The Chinese Kitchen and Fuchsia Dunlop's Land Of Plenty for additional recipe assistance. The result, while not strictly Chinese–how could it be?–is easy and delicious.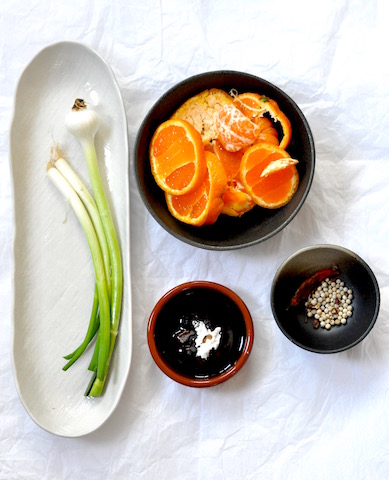 Feel free to use plain old oranges. Don't have dark and light soy sauces? Regular soy sauce is just fine.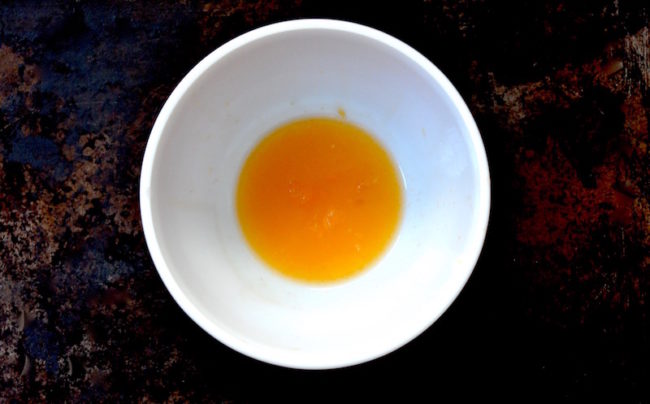 While the peel is edible, you need not eat it. If your fruit isn't organic, do give it a good scrub.
Mandarin beef stir-fry makes a wonderful leftover that's delicious cold, a useful trait when you are between ovens.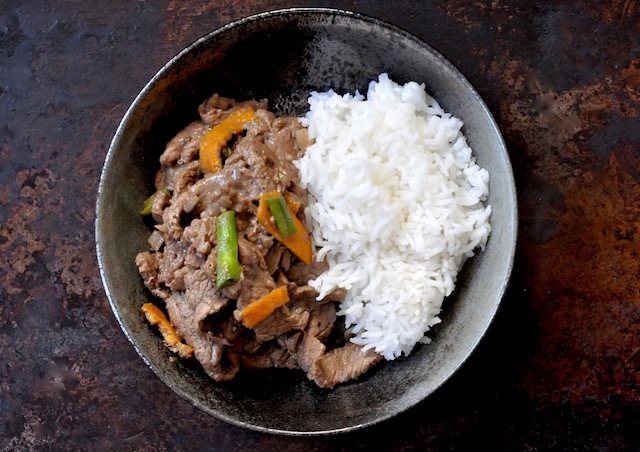 Mandarin Beef Stir-Fry
Inspired by a recipe in Citrus, by Catherine Phipps
yield: feeds 2-4 people, depending on what else is served
For the marinade:
1 pound lean beef, sliced in thin, bite-sized pieces (this can be flank steak, fillet, or top round; some markets sell beef labeled "for stir-fry")
1 fresh mandarin, scrubbed, peeled, and juiced. Peel goes into marinade; juice is used later in cooking
1 1/2 teaspoons dark soy sauce
1 1/2 teaspoons light soy sauce
1 tablespoon Shaoxing wine (or dry sherry)
1 teaspoon potato starch or cornstarch
For the stir-fry:
Peanut or other neutral high heat oil for cooking
1 small piece ginger, smashed, peeled, and minced (about 1/8 teaspoon)
1-2 large garlic cloves, peeled and minced
1 scallion, trimmed and sliced
1 lobe shallot or small onion (about 2 tablespoons), peeled and finely chopped
1 dried red chili pepper, seeded if you prefer less heat (see notes) or about 1/2 teaspoon dried red pepper
2 teaspoons Sichuan peppercorns
1 teaspoon white pepper
the mandarin juice
additional Shaoxing wine (or dry sherry) as needed
salt, to taste
sesame oil, for drizzling over the final dish
hot chile oil, for serving
White rice (optional)
Put your rice on to cook.
Ideally, mandarin beef stir-fry is prepared in a 14-inch wok. Lacking a wok, use a large frying pan–12-14 inches across–able to tolerate high heat. High quality aluminum alloy pans like All-Clad would work. So would enameled cast-iron. Nonstick is not advised, as some coatings dissolve at high heat and are toxic.
Bring the beef to room temperature.
Mandarin peel tends to come off in ragged pieces. Scrape off any large bits of white pith with a paring knife or your fingernail. Trim peel into neat (ish) wedges.
To make the marinade, place the soy sauces, rice wine, potato starch, and peel in a 4-quart bowl. Stir with a fork to blend. Add beef and mix well with the fork or your clean hands. Set aside.
Place wok on high heat. Add about two tablespoons peanut oil–enough to cover the bottom of the pan–and allow to heat.
Add the ginger, garlic, scallion, and shallot. Stir fry for a few moments, until you smell the aromatics, taking care not the burn them. Turn down heat a bit if necessary.
Add the red chili pepper, Sichuan peppercorns, and white pepper. Continue cooking, stirring constantly, monitoring heat. You want the heat high, but not so high it burns the spices.
Tip contents of the marinade bowl into the wok. Stir-fry briskly, separating the meat.
Add the mandarin juice. Continue stirring.
If the wok starts getting too dry, add a little more wine, standing back slightly as you do.
Once beef is cooked through–five minutes or less–drizzle sesame oil over all and taste for seasoning. Add more mandarin juice, soy sauce, or salt, to taste.
Serve with white rice.
Leftovers, should you have any, improve with time. To freeze mandarin beef stir-fry, remove any peel, store food in freezer-safe container, and eat within three months. Refrigerated leftovers should be consumed within four days.
Notes:
I used whole spices and pounded them in a mortar and pestle with the shallot and garlic. This is optional.
Feel free to substitute navel oranges for mandarins. To use blood oranges, taste first: you may wish to add sweetener. If you are worried about ruining the dish, squeeze the juice into a bowl and add sugar or honey in small increments, tasting as you go.
Be careful when handling chili peppers; I never wear gloves, inevitably rub my eyes, and am very sorry.
This recipe will work if you use one kind of soy sauce. I realize most people don't stock multiple soy sauces.
Happy New Year!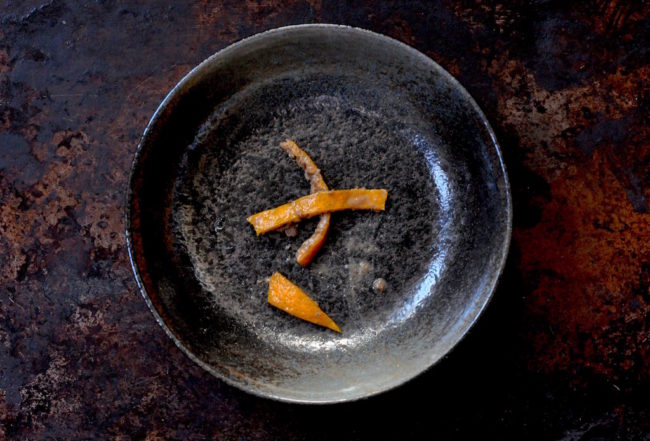 SaveSave
SaveSave
SaveSave
SaveSave
SaveSave
SaveSave
SaveSave
SaveSave
SaveSave
SaveSave
SaveSave
SaveSave
SaveSave
SaveSave
SaveSave
SaveSave
SaveSave
SaveSave
SaveSave
SaveSave
SaveSave
SaveSave
SaveSave
SaveSave
SaveSave
SaveSave
SaveSave
SaveSave
SaveSave
SaveSave
SaveSave
Share: