Thai Beef with Rice Noodles
September 20, 2017
Poke around the internet and you'll find guay teow neua sab interpreted any number of ways. The noodles are invariably rice, but the meat can range from braising cuts to ground beef. Some dishes are wet enough to qualify as soups. Others are dry enough to be eaten with forks.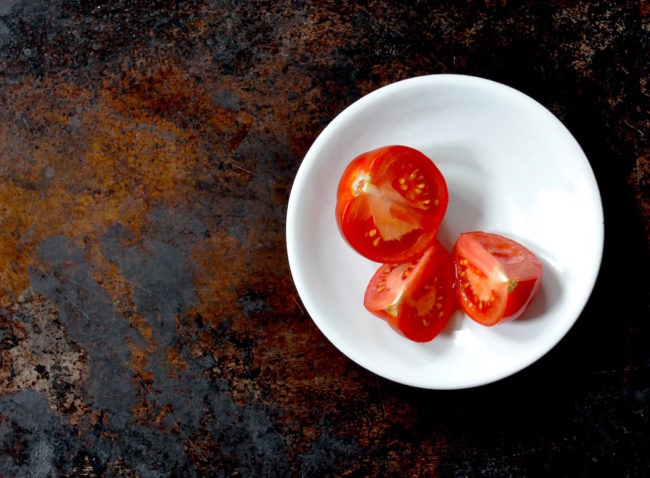 However you translate it, everyone agrees that guay teow neua sab, or Thai beef with rice noodles, is both beloved and delicious.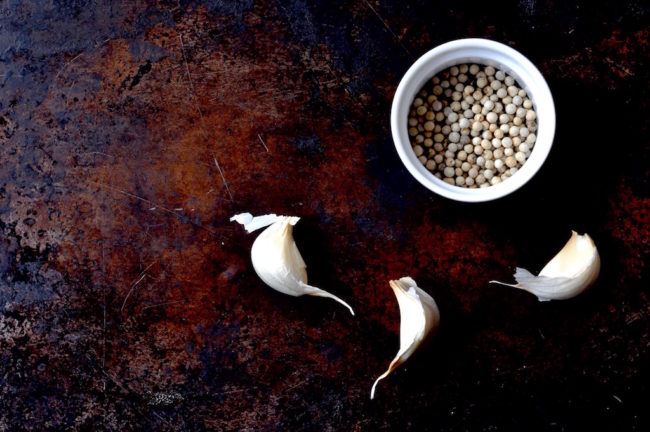 Let's discuss those rice noodles a moment.
My market only sells fresh rice noodle sheets, which I dutifully purchased. Not that I had any idea how to prepare them. I'd figure that out back home, right?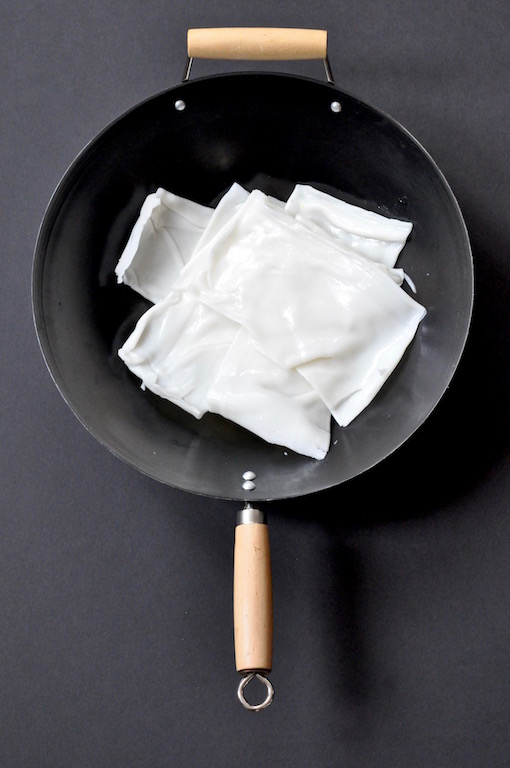 I quickly learned that fresh rice noodles, or sen yai,  are fragile, highly perishable, and a bit tricky to prepare, as they enjoy sticking together while cooking. Overcook them and you have a nice bowl of rice mush.
Me and my bright ideas.
Further searching led to this Jeffrey Alford recipe at FoodandWine.com, a straightforward lesson on using rice noodle sheets. The results, below, were imperfect but certainly adequate. This blog post, from Sherri, of Thai-foodie.com, is another useful read for anyone unfamiliar with fresh rice noodles.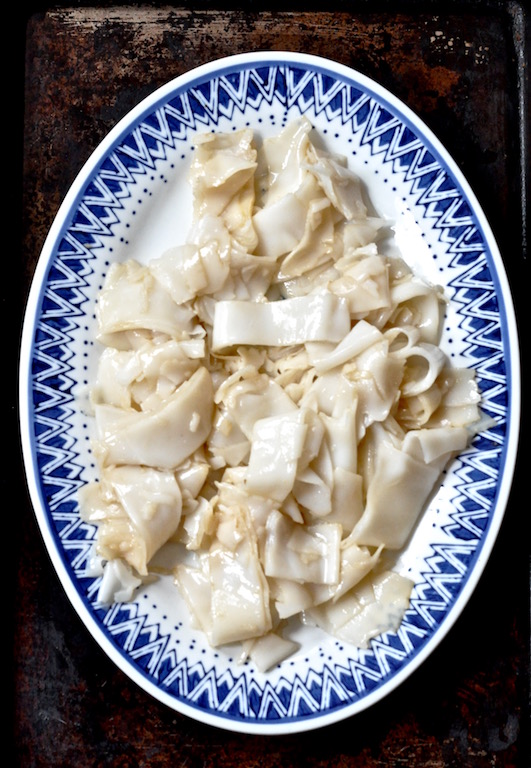 If you haven't completely panicked by now and reached for the packaged noodles, the goal here is noodle autonomy. To this end, you want a large cooking vessel, like a wok, so you can spread the noodles out. You also want hot oil. At this juncture, it would be nice if the staff from Cooks Illustrated could step in to discuss why hot oil helps, but they're busy setting up wild kitchen tests in Boston. So get your oil hot and stir fry, moving the noodles around constantly–remember The Offspring?–Come Out And Play? Obviously, they were not singing about rice noodles. Nevertheless, a useful lyric to keep in mind here: you want to keep the noodles separated.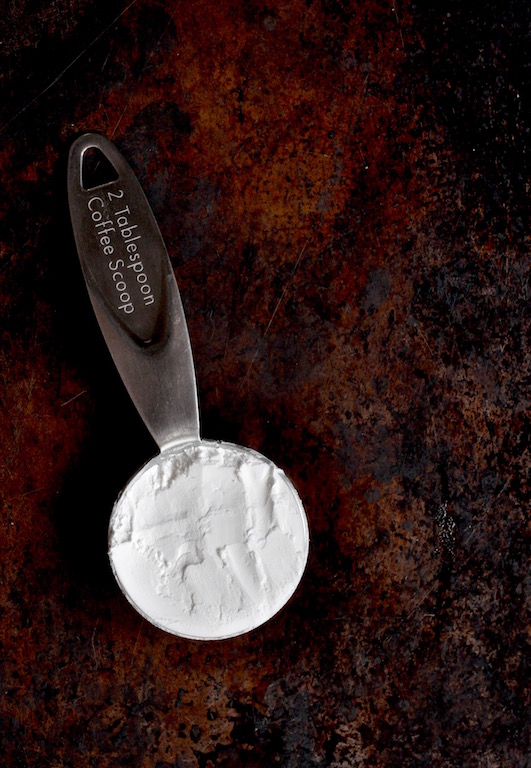 Yes, I'm nuts. But now you will never forget how to cook rice noodles.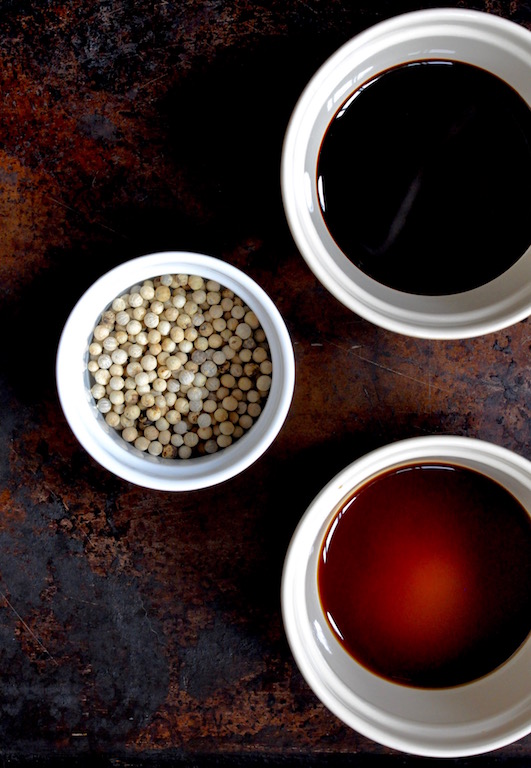 Now, you can get around all this rigmarole by using fresh fettucine or another wide noodle. But think of all the fun you'd be missing.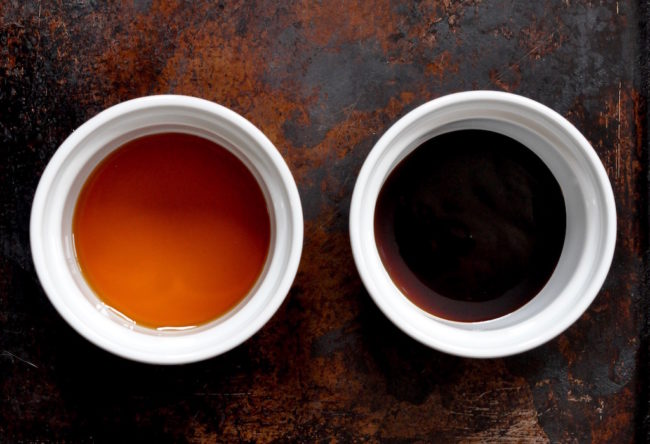 Should your rice noodles choose to cling together, you can always gently pry them apart in the privacy of your kitchen, as I did. This is not pictured.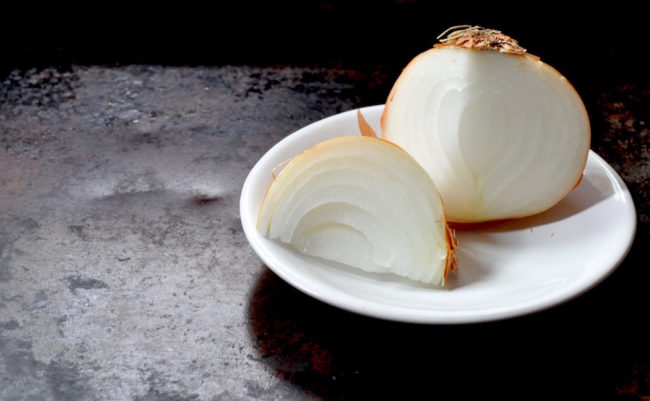 Finally, the recipe reads long. Please don't let this intimidate you. After preparing the noodles, you sauté the beef and garlic, and toss the remaining ingredients into the pan. Then it's a matter of bringing the entire shebang to a boil and pouring it over the noodles. Dinner is served.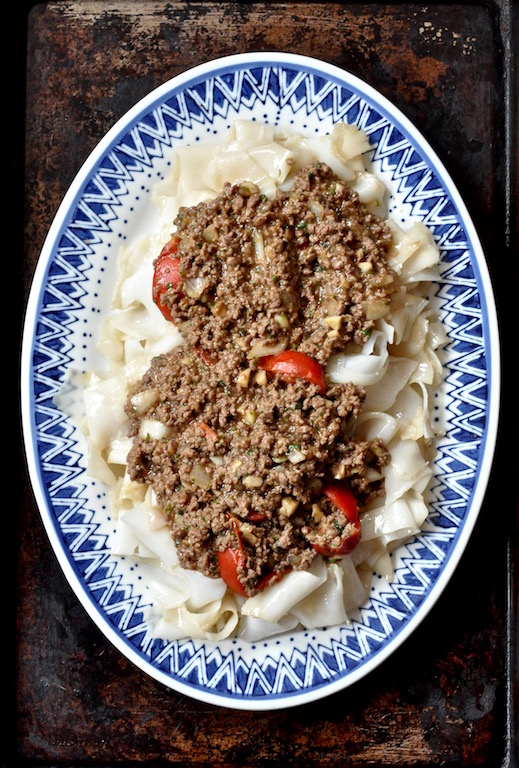 Thai Beef with Rice Noodles
Guay Teow Neua Sab
Lightly Adapted From Thailand The Beautiful Cookbook
by Panurat Poladitmontri, Judy Lew, William Warren, Luca Invernizzi Tettooni, and John Hay
Prep Time: about 30 minutes, though the dish benefits tremendously from resting at least an hour after cooking. It tastes even better the next day.
Yield: 4 servings
1 pound fresh wide cut rice noodles, rice noodle sheets, or fresh egg fettucine
2 tablespoons sweet soy sauce (see notes)
6 tablespoons high-heat refined peanut or sunflower oil, divided in 3/3 (if using fettucine, you only need three tablespoons)
1 pound ground beef, ideally organic
6-8 garlic cloves, peeled and minced
Everything from cilantro through the Maggi seasoning is added all at once, so save washing up by prepping, measuring, and adding these ingredients into a single bowl or dish, if desired.
1/4 cup cilantro leaves, finely chopped (about 1/2 ounce)
1/2 teaspoon white pepper
1-2 medium tomatoes, cut into wedges
1/2 cup yellow or white onions, peeled and finely chopped
1/4 cup fish sauce
2 tablespoons oyster sauce
1 tablespoon Maggi seasoning (see notes)
2 tablespoons cornstarch dissolved in 1/4 cup water (see notes)
Optional:
up to 3 additional tablespoons sugar, to taste
lettuce leaves, arranged on a platter beneath the rice noodles
If you are using fettucine, prepare it now and skip the discussion of rice noodle preparation.
Make the rice noodles:
You will need a wok or large, heavy-duty frying or cast-iron pan able to handle high heat. I used a 14-inch carbon steel wok.
If you bought rice noodle sheets, cut them into 3/4 inch wide noodles using a scissors. Place the noodles in a colander and rinse them with warm water.
Place wok over high heat. Heat 3 tablespoons oil. Add rice noodles, stirring constantly. Keep the noodles moving, and keep them separated, moving them up the sides of the wok and spreading them out. The noodles will begin softening within a few minutes. Avoid overcooking, or they'll turn to mush. Pour the sweet soy sauce over the noodles, stirring constantly for about one minute. Cooking time is about four or five minutes total. Pour the noodles out on a platter (lined with optional lettuce leaves). Don't worry if some noodles stick together; you'll be able to gently peel them apart later.
Wipe out the wok and add more oil. You may not need all three tablespoons. Reheat to medium heat. Add the garlic and ground beef and cook, stirring gently.
Once beef is cooked through, without any more pink, add cilantro, white pepper, tomato, onion, fish sauce, oyster sauce, and Maggi sauce. Stir to blend. Bring ingredients to gentle boil. Stir cornstarch water slurry with fork and add to wok, stirring. Taste for optional additional sugar–I find the dish needs none, but add to taste if desired.
Thai beef with rice noodles may be eaten immediately, but the dish improves with time. Ideally the sauce and noodles should be refrigerated separately. I confess I poured the beef over the rice noodles and refrigerated everything together. The dish came to no harm.
Thai beef with rice noodles reheats beautifully in low oven or microwave.
Thai beef with rice noodles will keep, refrigerated, 3-4 days in a covered container. While the beef portion could be frozen up to three months, I can't imagine the subtle interplay of flavors that make this dish so good would survive freezing.
Notes: In Thailand The Beautiful Cookbook Thai beef with rice noodles appears under "Soups and Appetizers," but the authors note it works as "a light meal." My husband and I find this hearty, filling fare needing nothing more, but appetites vary. The classic Som Tam Esan, or papaya salad, would be delicious here, as would Western bitter greens like arugula or mustard.
Sweet soy sauce and Maggi Sauce can be found in the "International Foods" aisles of most large markets, online, or in Asian markets. Sweet soy is just what is sounds like–sweetened soy sauce. It's popular in Indonesian and Southeast Asian cookery, while Maggi Sauce, which hails from Switzerland,  is filled with MSG and gluten. If you're gluten intolerant, omit it. The dish will taste fine.
To ensure the cornstarch doesn't harden into wallpaper paste, give it the occasional stir while cooking the beef.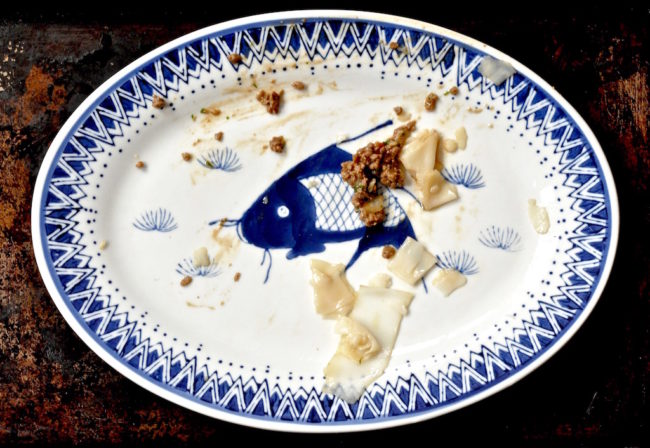 SaveSave
SaveSave
SaveSave
SaveSave
SaveSave
SaveSave
SaveSave
SaveSave
SaveSave
SaveSave
SaveSave
SaveSave
SaveSave
SaveSave
SaveSave
SaveSave
SaveSave
SaveSave
SaveSave
SaveSave
SaveSave
SaveSave
Share: