Cauliflower Potato Soup
March 6, 2017
Before going any further, Congratulations to Annelies Zijderveld for the IACP member of the year award and to Naomi Duguid for winning the IACP Culinary Travel Award. I have the uniquely good fortune of knowing both authors. Congratulations to all the winners.
—
Cauliflower is having a moment. It's the reigning kitchen darling. It's making kale nervous.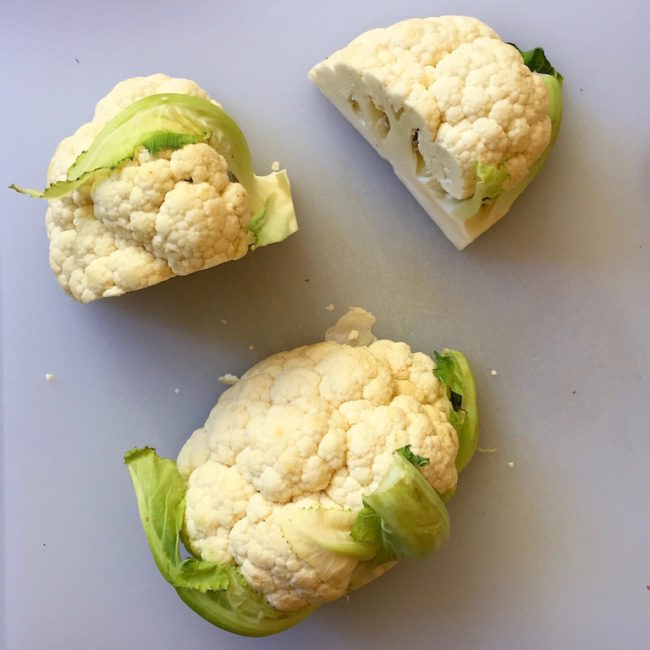 Whenever this happens–a formerly disliked and/or staid ingredient becomes the chic, happening menu item–the clean eaters and innovators rush in. What can we do with this foodstuff? How can we deconstruct it? reassemble it? what seasonings/spices/other vegetables/proteins/fruits/unlikely edibles can we pair with this? does it work with pork belly? how about salted caramel sauce?
Then there are the recipes suggesting cauliflower as replacement food. Sliced raw, it's steak. Crumbled, it's rice. Pureéd, it's a stand-in for mashed potatoes. A quick internet search offers recipes for cauliflower pizza crust, cauliflower burgers, and–God help us all–cauliflower brownies.
Classic cauliflower preparations call for considerable amounts of cooking, rendering this member of the brassica family digestible. The English prepare a marvelous if calorific cauliflower cheese. The French fold cauliflower into gratins. Indeed, they also pureé this vegetable, adding butter, milk, and nutmeg. Judy Rodgers offers a recipe for Spicy Broccoli and Cauliflower Pasta in the Zuni Cafe Cookbook, adding the vegetables may be enjoyed as a side dish to poultry or grilled meats.
None of the above asks cauliflower to be anything other than itself.
—
No cookbooks were consulted in the cooking of cauliflower potato soup. Instead, spotting an attractive cauliflower at the market, it occurred to me a soup might be nice. It was. So nice, in fact, that I made it again. And here we are.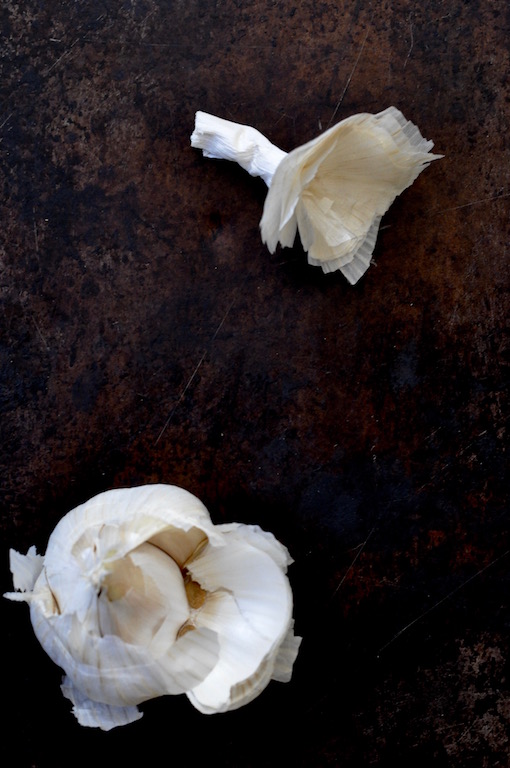 Cauliflower potato soup is simple enough to be prepared under the influence of migraine (cough). It calls for few ingredients, meaning those you do use should be of decent quality. If you don't make your own broth, please find something edible. Markets–at least markets around here–have begun selling upscale containers of fancy bone broths. These broths make all sorts of dubious health claims. Disregard these. I mean, sorry to be a bummer, but we're all gonna get older and die. No amount of broth will change this fact.  Good broth will, however, make an excellent cauliflower soup.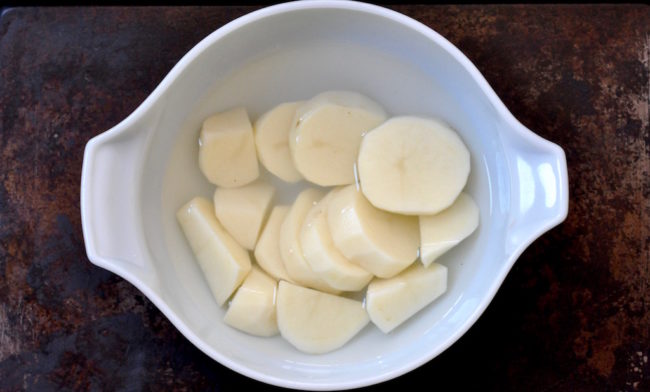 So will a good cauliflower. As opposed to one that's less than sprightly. And the stalks are fine to eat, provided they aren't too ragged. Just give 'em a wash.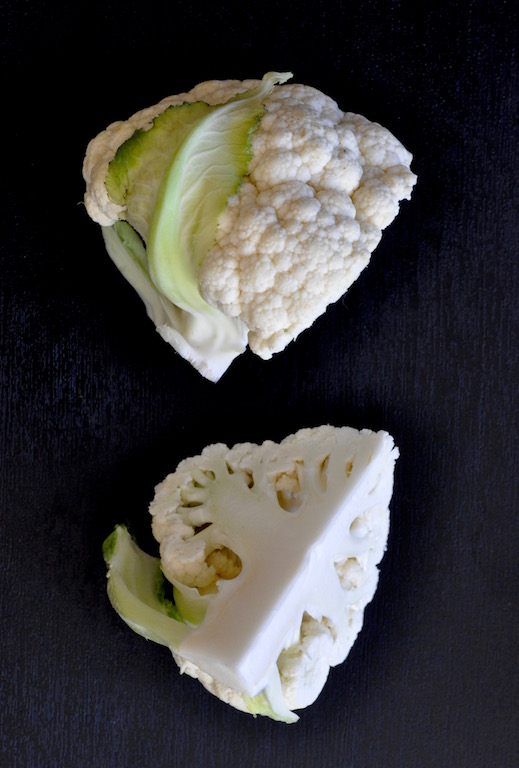 Let's discuss the spicing a moment. I wanted a soup with warmth, not pepper heat. To that end, I added a half teaspoon each of red pepper flakes and cumin. You might want less, so decrease to a quarter teaspoon if you prefer, then taste.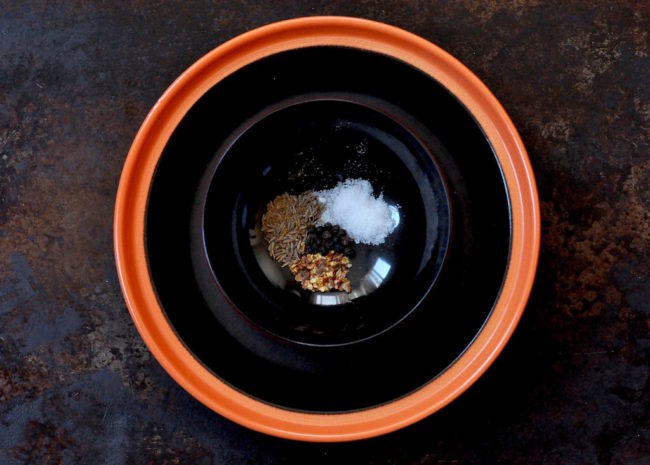 You could take this soup in a vegan/vegetarian direction by using vegetable broths and nondairy milks. I used chicken broth and half-and-half because that's what I keep in the house.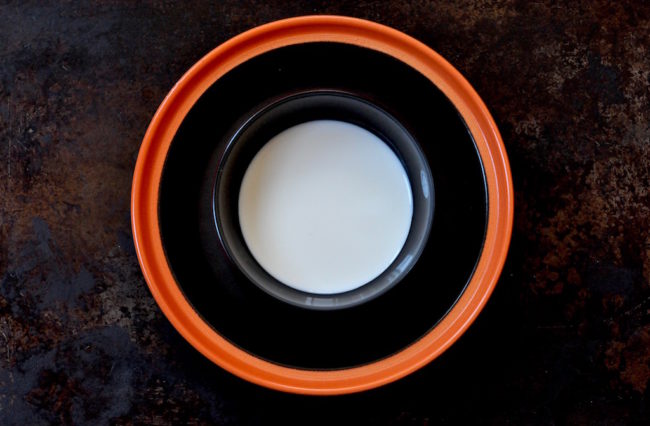 This recipe calls for an immersion, or stick blender, but you could also puree the soup with a regular blender, food processor, or even a potato masher. If you make soup with any regularity and don't own an immersion blender, may I suggest you invest in one? They allow you to puree soups right in the pot, meaning there's no pouring hot liquids into blenders goblets or processor bowls. (I'n getting lazy about inserting that diacritical mark.) Quality immersion blenders are inexpensive, too. Mine was $50, which included a mini-processor. Still not sold? Claire Ptak, in the Violet Bakery Cookbook, uses an immersion blender to break up lumpy flour.
Okay…the recipe. Recently I read an article where people shared recipe peeves. One woman took bloggers to task for…blogging. She doesn't want to hear about how we ran errands or walked the dog. She just wants the recipe, thankyouverymuch.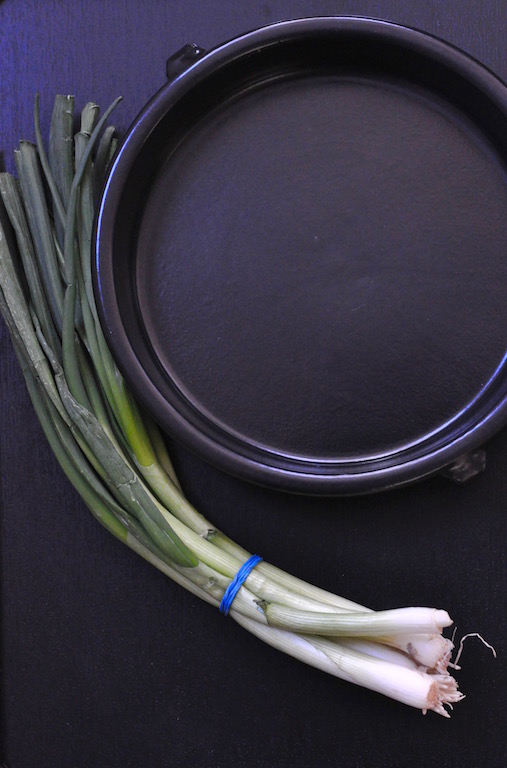 Um? Isn't this why blogs exist? At least in part? Life's rich pageant and all that?
She never just thought to skip to the recipe? Or to read cookbooks?
Okay. Here's the recipe. For a meals in minutes version of the soup, see recipe notes.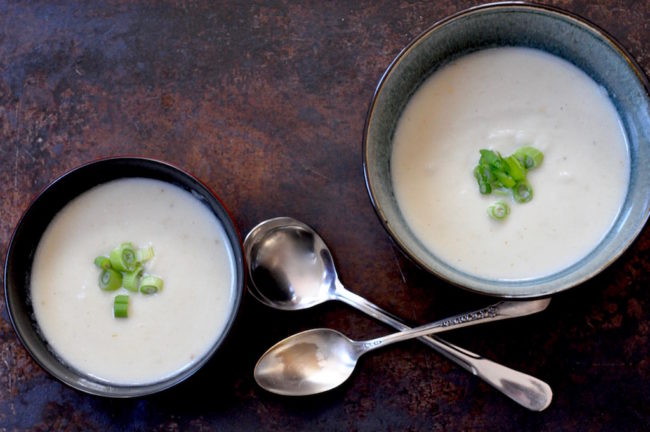 Cauliflower Potato Soup
Prep time: about 1 hour
yield: 4-6 servings
Please see notes for discussion of seasonings
2 tablespoons unsalted butter
1-2 large garlic cloves, peeled and minced, green shoot removed if necessary
1 small shallot or onion (nobody's coming with a scale), peeled and sliced
1 teaspoon fine sea salt
1 small cauliflower, broken into florets, stalks included if you wish
1 enormous or 2 large Russet potatoes, peeled and cut into medium chunks
1 teaspoon black pepper
1/4-1/2 teaspoon ground cumin
1/4-1/2 teaspoon red pepper flakes
4 cups unsalted chicken broth, ideally home-made or best-quality store-bought
2 cups water, which you may not use all of, to cover vegetables
1 cup half-and-half, milk, or heavy cream (I used half-and-half)
1-2 scallions, trimmed and thinly sliced
Optional, to serve:
Sharp Cheddar Cheese, at room temperature
Sourdough bread, country bread, cheese biscuits.
Heat the butter in a stock or pasta pot over medium low heat. I use an 8-quart pasta pot, as I don't have a stockpot.
Sweat the garlic and onion with salt for a few minutes, stirring occasionally. Don't let the aromatics brown.
Add the cauliflower, potatoes, black pepper, cumin, red pepper, and chicken broth. As vegetables vary, you will likely need additional water to cover. You want everything just covered but not swamped.
Bring the soup to a boil, then turn heat down to lively simmer. Partially cover the pot and cook until vegetables are soft, stirring occasionally, about 45 minutes.
Purée the soup using an immersion blender, conventional blender, food processor, or potato masher. Remember you are dealing with hot liquids, and they always win.
Add the half-and-half. Reheat soup gently.
Ladle soup into deep serving bowls. Top each serving with minced scallion. Eat hot or at room temperature.
Notes:
I started with a teaspoon of fine sea salt, adding one quarter more. Taste as you go. Better to salt gradually than oversalt.
The soup is not spicy, but it is seasoned. If you prefer a milder soup, go with a 1/4 teaspoon each cumin and red pepper; you can always add more.
The dairy is not mandatory. Nor is adding the full cup. Suit yourself.
The scallion isn't there for greenery. It truly does add flavor.
Cauliflower potato soup keeps beautifully refrigerated in covered container, 3-4 days. If you made it with a chicken broth base, I wouldn't advise keeping it in the fridge beyond that.
Cauliflower potato soup can be frozen, but the delicate flavor will suffer.
Cauliflower Potato Soup: the Meals in Minutes Version:
Don't sauté the garlic and onion in butter. Instead, toss garlic, onion, cauliflower and potatoes into a soup pot. Add salt, pepper, red pepper flakes, cumin. Pour the broth and water over. Bring to a low boil. Turn down to lively simmer and partially cover. Cook until vegetables are soft. Purée. Stir in a cup of milk, half-and-half, or heavy cream. Reheat soup gently. Serve. Sprinkle scallion over each bowl of soup. You'll lose some nuance, but gain time.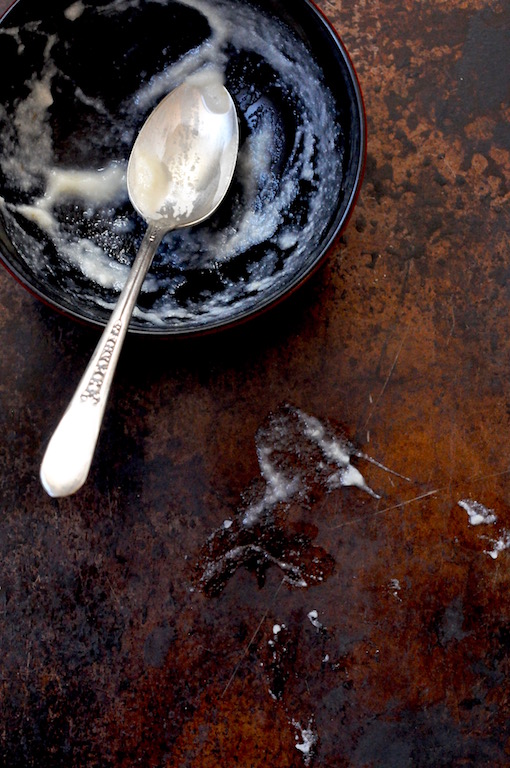 Share: