Meatballs With Spinach and Chickpeas
June 14, 2017
This Thursday, Mr. IK is boarding a plane for Indiana, where he will participate in a large power soccer tournament.
The preparations this journey have entailed would make one think he was parasailing to India.
The IK has been busy buying bottles of Johnnie Walker to stash in the suitcase and locating extra lengths of breathing equipment tubing (also to stash in the suitcase) and trimming the parasail so it travels smoothly to India. Also recovering from a mercifully mild case of food poisoning.
—
As I write, it is the middle of Ramadan 2017, a holy month of fasting for our Muslim neighbors. A Muslim friend of mine says you actually become accustomed to fasting after a few days.
Here at the IK, we have trouble going hungry for ten minutes.
Meatballs with Spinach and Chickpeas, or Kofta bel Sabanekh wal Hummus, comes from Claudia Roden's classic The New Book Of Middle Eastern Food. Roden notes this dish is commonly eaten throughout the Middle East, where meatballs are valued for the labor that goes into making them. Once that's done, the dish comes together quickly, needing nothing more than rice alongside.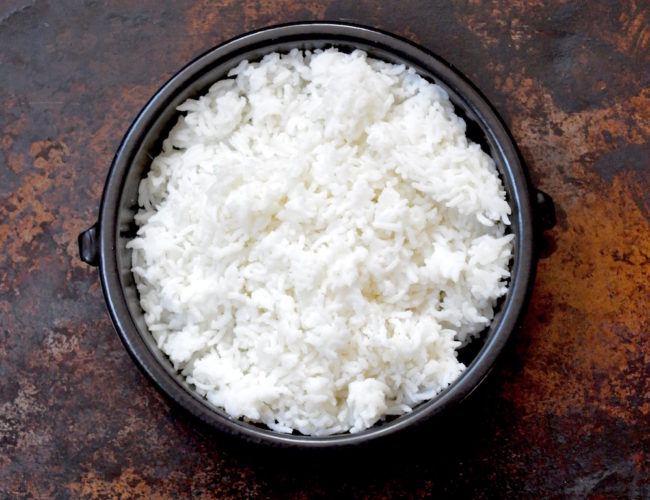 Claudia Roden rolls walnut-sized meatballs. Mine were about the size of cherry tomatoes. Which is progress: I am not from the small meatball makers.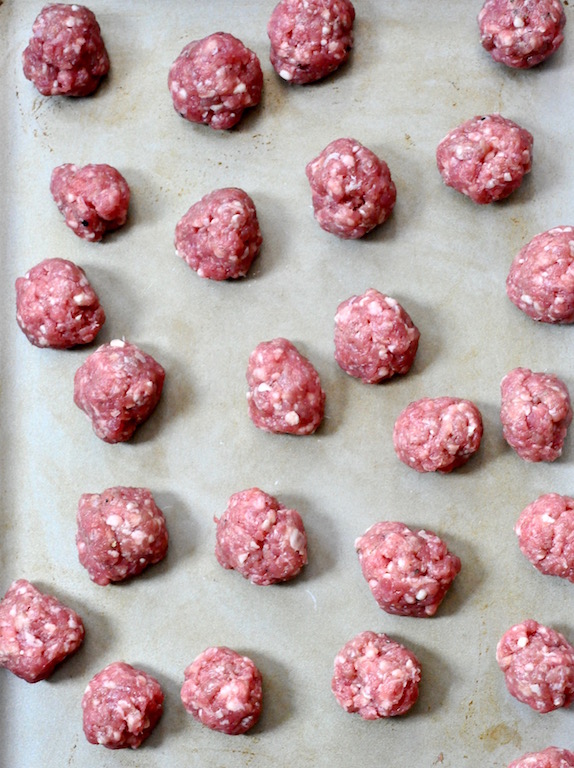 Washing fresh spinach can be onerous. Soaking gritty in a big bowl of cool water or a large sink helps.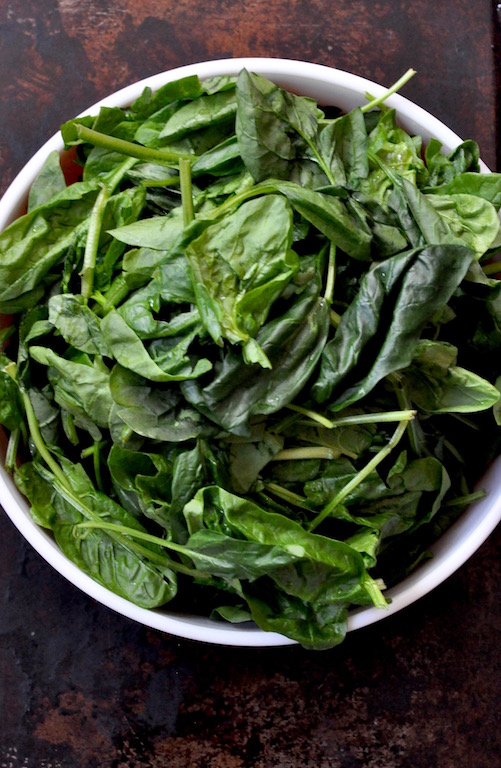 Roden instructs readers to wilt spinach in the pan, then cut it roughly with a knifepoint. I did a poor job of this with a dull chef's knife, but all was well.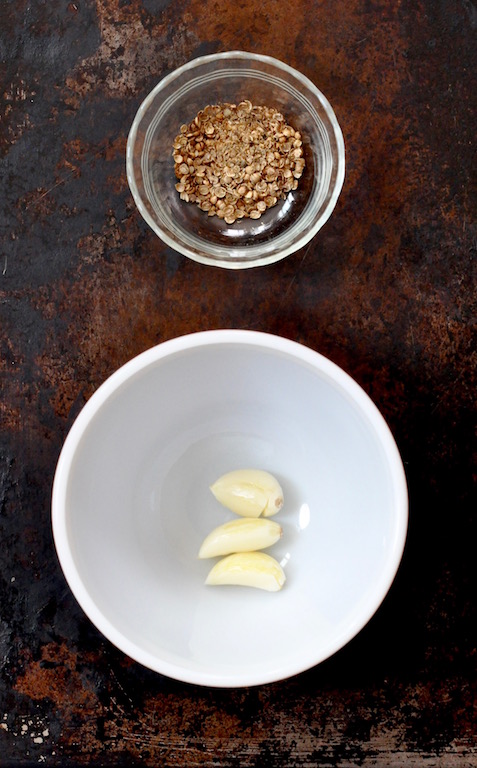 Kofta bel Sabanekh wal Hummus is a simple dish, very plain and comforting. Sometimes this is exactly what one needs.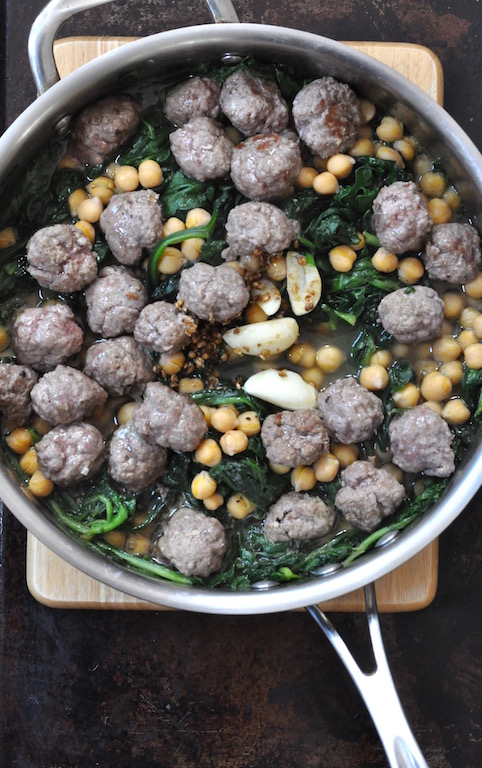 —
Note: The above was written Monday, before the Grenfell Tower Fire in London and the shootings in Virginia and San Francisco.
The Virginia shootings were directed expressly at Republican politicians. As I write, House Minority Whip Steve Scalise remains in critical condition.
As somebody who has expressed strong leftist views here and elsewhere, this is likely the only time I will ever agree with House Speaker Paul Ryan. "We are united in shock and anguish," he said this morning. "For all the noise and all the fury, we are one family."
—
Meatballs with Spinach and Chickpeas
(Kofta bel Sabanekh wal Hummus)
From The New Book Of Middle Eastern Food by Claudia Roden
Yield: 4-6 servings
Prep Time: about one hour
1 pound ground lamb
1 onion, grated or very finely chopped (see notes)
1 teaspoon salt
1 teaspoon pepper
about 1 tablespoon olive or canola oil, for browning the meatballs
1 pound fresh or frozen spinach (I used fresh)
1 tablespoon unsalted butter
1 fifteen-ounce can chickpeas, drained
2-4 garlic cloves, crushed and peeled
2 teaspoons ground coriander
about 3 teaspoons olive or canola oil for frying garlic and coriander together
salt and pepper
Instructions
If you are making rice to accompany the dish, start now.
Put the ground lamb, grated onion, salt, and pepper into a large bowl. Mush everything together with your hands until well blended. Roll into meatballs. Roden calls for meatballs the size of walnuts; mine were larger, more like cherry tomatoes.
Heat about 1 tablespoon olive or canola oil in a large frying pan. Add meatballs without crowding, browning them without cooking through. Remove meatballs to a paper-towel lined baking sheet or platter. Fry in batches if necessary. Add more oil if needed. Set aside.
If using fresh spinach, wash thoroughly, removing any large stems (I was sloppy about this, and the dish was fine).
The next step requires a large lidded frying pan or braiser. I used a three-quart lidded frying pan.
Melt butter in pan over medium heat. Add the spinach and cover. It will seem like a huge amount. Don't worry; it will cook down. Once it does, carefully cut it up a little with a knifepoint. Do this as best you can without being too perfectionist about it.
Add the drained chickpeas, salt and pepper, and the meatballs. Stir gently and cover. Heat through, 5-10 minutes.
In small frying pan, heat the three teaspoons of oil over medium low heat. Add the crushed garlic and coriander. Stir together, cooking gently until you can smell the fragrance–just a few minutes. Roden explains this is called the takleya. Add to the larger pan of meatballs and spinach with chickpeas.
Serve meatballs with spinach and chickpeas with rice.
Notes:
Grating onion masks the flavor, but John dislikes onions, so I used less than the original recipe called for.
The original recipe calls for 1-2 fourteen-ounce cans of chickpeas. In the United States, canned chickpeas are commonly sold in fifteen-ounce cans. As I am feeding two people, I bought one can. Feel free to purchase more.
Meatballs with spinach and chickpeas will keep in the refrigerator in a covered container up to three days.
The meatballs may be frozen, separately, well-wrapped, up to three months.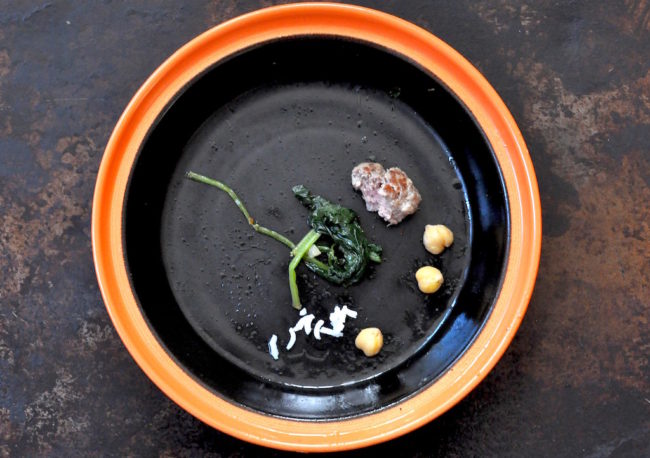 Share: