Moroccan Greens Salad with Preserved Lemon
May 19, 2017
So your hostess began this week by spending many, many hours with her new special friends at AT&T, arranging for special faster internet.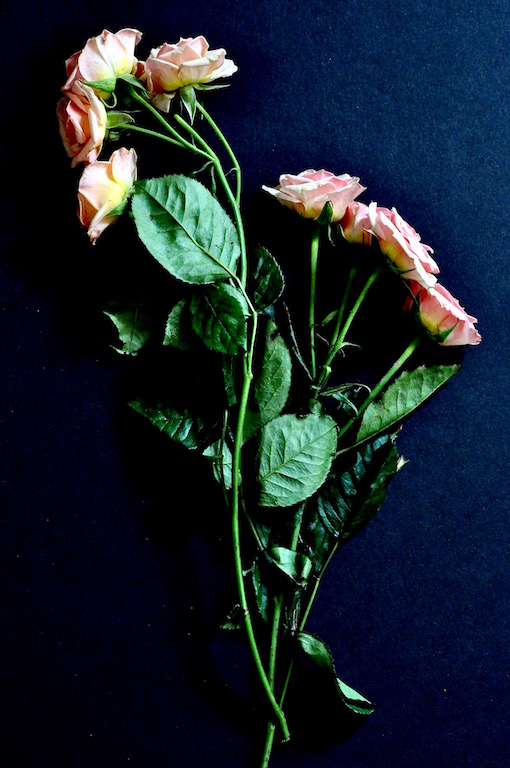 Unrelated photographs.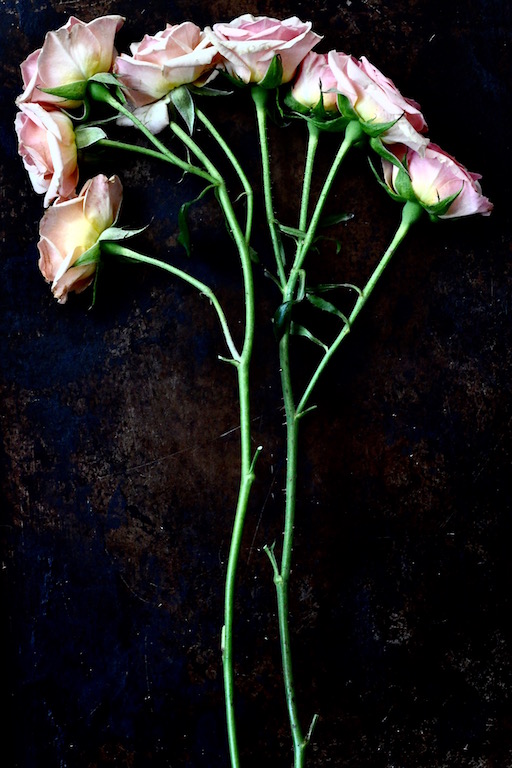 Anyone who has had the pleasure of interacting with tech support at AT&T comes to realize it is offshore. Meaning English fluency is at a premium.
Now, your hostess lives in Northern California, where much of the population is not what you'd call English-fluent. She is accustomed to interacting with people in gesture and simple sentences. Unfortunately, gesture and simple sentences are ineffective when conducting business transactions over the telephone. Understanding "The service address is not the same as the mailing address," requires sophisticated English.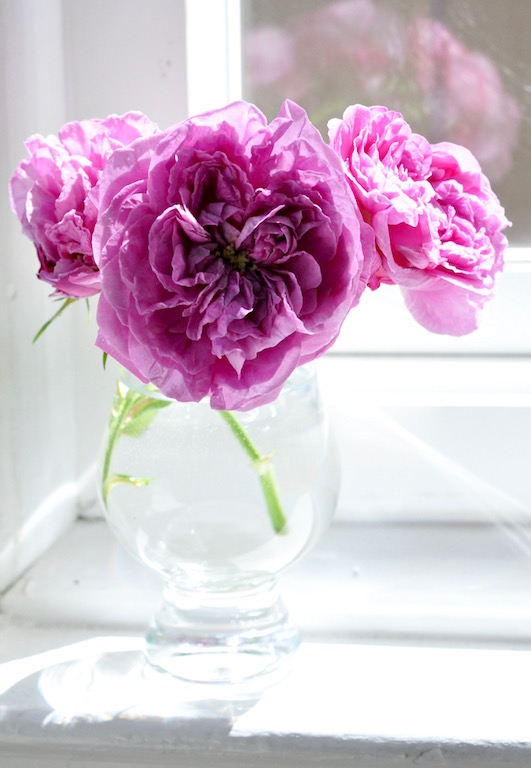 Your hostess is not suggesting border walls be constructed, English-only laws be enacted, or the many immigrants currently residing in the United States be forcibly ejected. After all, the non-Native Americans amongst us–your hostess included– are also of immigrant stock. In fact, your hostess is a freak-flag flying, immigrant-supporting, tax-paying, send-money-to-Planned-Parenthood kinda gal.
She just wants to be able to order internet installation over the telephone without it taking three days. Is this really so much to ask?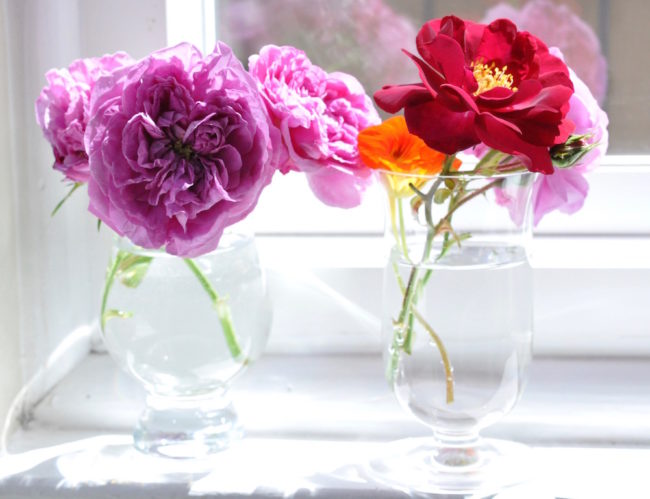 (With enormous thanks to Gabby, whoever and wherever she is, for moving heaven, earth, and a few planets to ensure the IK–and Mr. IK, who truly needs internet access to reach his doctors–did indeed get high-speed internet. Thank you, Gabby.)
—
So, cooking. Amid the political turmoil and news of Chris Cornell's death (Jesus, really?) I did manage to prepare this Paula Wolfert classic.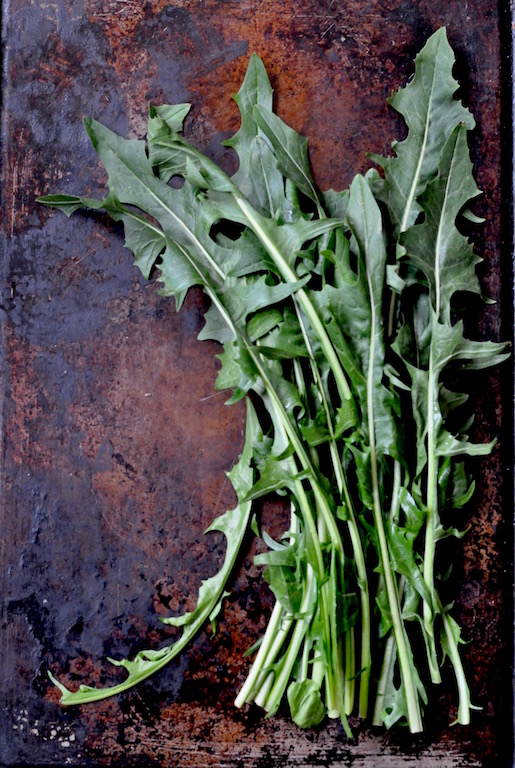 Emily Kaiser Thelin, writing in Unforgettable: The Bold Flavors of Paula Wolfert's Renegade Life, says Moroccan Greens with Preserved Lemon is also known as "Paula Wolfert's Herb Jam." Whatever one calls it, Kaiser writes it has "acquired a cult following." One taste and you'll understand why. Kaiser describes it as almost paté-like, with a soft, melting texture. It's also tangy, lemony, and depending on how you season it, brightly assertive. Also compellingly addictive.
The recipe calls for black olives. You've noticed there aren't any in my photographs. I forgot to buy them. Could we all agree it's been a stressful week?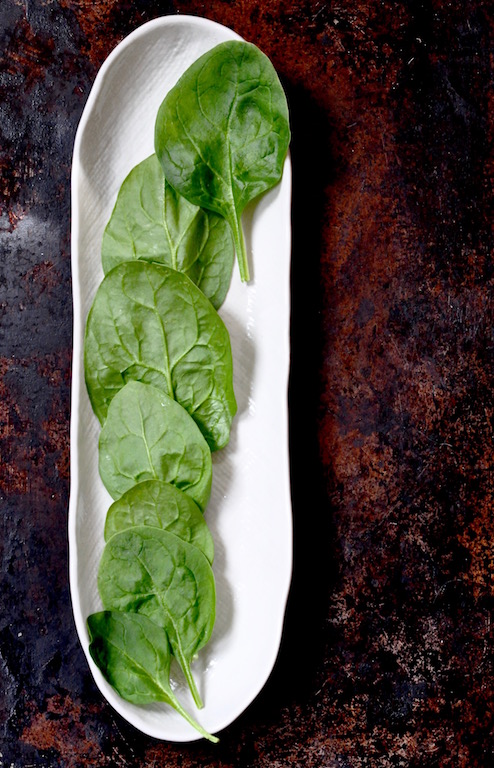 On that note, don't let a lack of preserved lemons–or olives–stop you from preparing Moroccan Greens Salad. Preserved lemons are available in some markets, online, or are easily made at home. Should these variants overwhelm, you can use fresh lemon juice. Know Wolfert would insist this doesn't replace preserved lemon. She's right. But in a pinch…
How to eat Moroccan Greens Salad? Traditionally this jammy dish is scooped up with flatbread or fingers. I served it alongside beef kabobs, fresh flatbreads, and yogurt.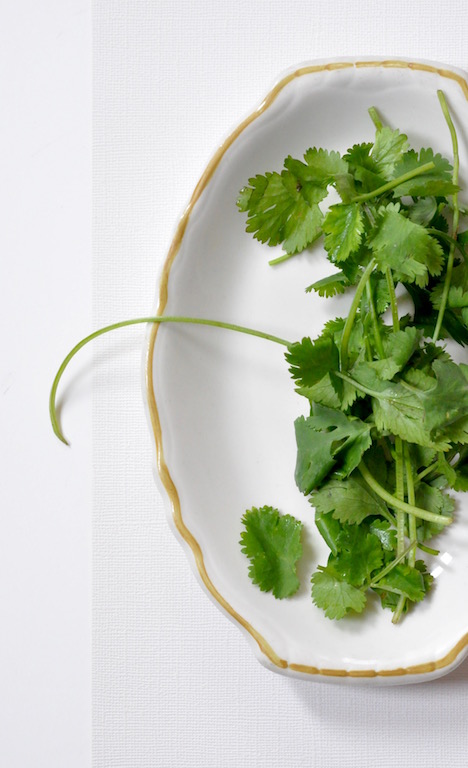 (Why yes, that is a new dish. Goodwill new, anyway. Homer McLaughlin china.)
The original recipe calls for four ounces of wild greens–Wolfert suggests a mix of nettles, purslane, and mallow–to 12 ounces supermarket greens. If you aren't a forager or gardener, wild greens can be difficult to find. Mindful of this, Wolfert notes the recipe works even if you use bagged salad greens. Though purslane and nettles are usually available my market, heavy rains have impacted crops this year, especially greens. I used a mix of spinach leaves, turnip greens, and dandelion, and the result was delicious.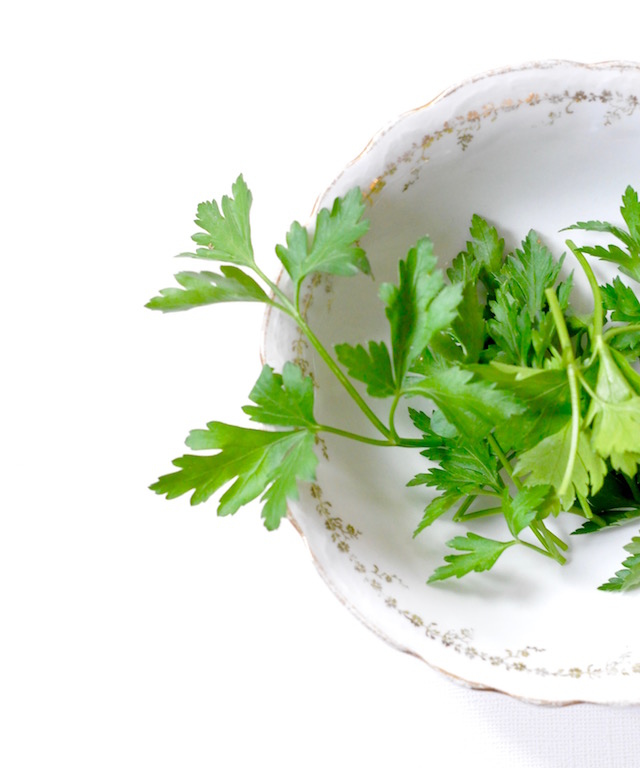 The recipe calls for steaming greens. The steamerless may set a colander atop a pot of boiling water.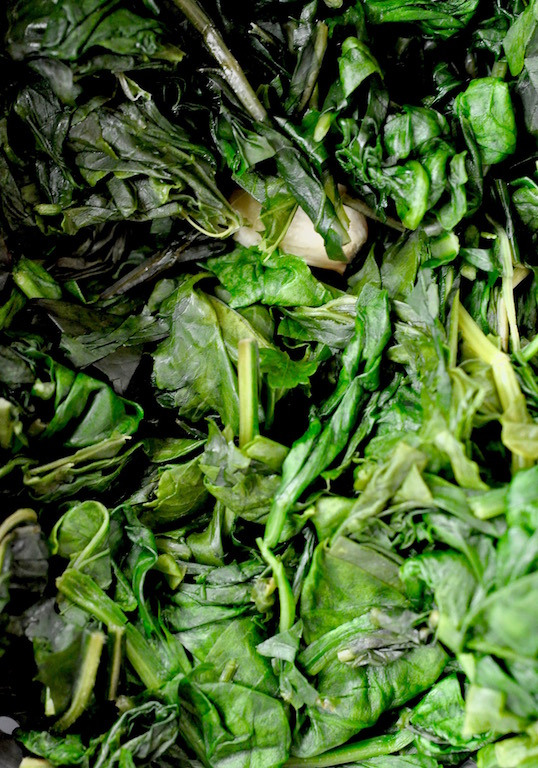 This is the time to use your very best olive oil, copiously.
Final note: In place of preserved lemons, I used pickled lemons.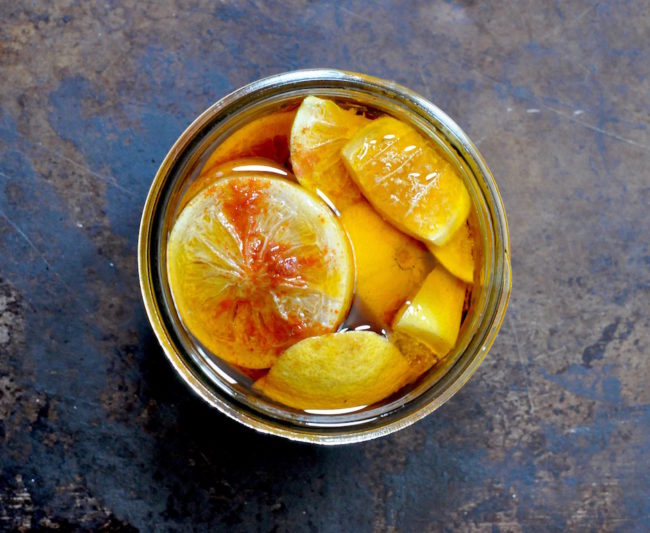 A quick note about Unforgettable: I'm in the middle of it, and will discuss it in-depth in a later post. For now, buy it, preferably from Omnivore Books (who have no idea I'm plugging them).
Moroccan Greens Salad with Preserved Lemon
This recipe appears in Paula Wolfert's Mediterranean Grains And Greens and Couscous And Other Good Food From Morocco. Emily Kaiser Thelin reproduces it in the biographical  Unforgettable: The Bold Flavors Of Paula Wolfert's Renegade Life
Serves: 4-6 as a salad course, or serve alongside a Mediterranean-themed meal.
12 ounces cultivated greens, preferably younger greens: I used a mix of turnip leaves, spinach, and dandelion. Wolfert suggests spinach, chard, arugula, or a mix, even bagged salad greens, washed, stemmed, and roughly chopped. (See note)
4 ounces wild greens, if possible, like nettles, mallow, and purslane. If these are not available, market greens are fine. Wash, stem, and chop, as above.
1 cup parsley, leaves only, roughly chopped
3 garlic cloves, unpeeled
1/2 cup cilantro, leaves only, roughly chopped
1/4 teaspoon sea salt (I used Maldon)
4-6 tablespoons best quality olive oil
1/4 teaspoon paprika, preferably Pimenton de la Vera dulce
1/4 teaspoon cumin seed, toasted and ground
pinch cayenne pepper
Fresh lemon juice to taste
Half of a preserved lemon, peel only
12 oil-cured black olives
additional salt, cumin, and cayenne, to season finished dish
Optional flatbread, to serve
Instructions:
Set up a steamer: fill a pot with water and either set steamer insert or colander just above the water level. Bring the water to a boil, then add the cultivated greens, wild greens (assuming you have them), parsley, and garlic in batches. What seems like a huge amount of greenery will cook down amazingly. Keep adding the greens as they cook down, stirring with a heatproof spoon. Once all the greens are in the pot, steam, turning occasionally, until the greens and garlic are silky soft. This should take 15- 20 minutes total.
Carefully remove the insert from the heat. Allow to cool. Fish out the garlic and set it aside. As soon as the greens are cool enough to handle, wrap them in a clean dishtowel or paper towels and squeeze dry.
Turning back to the garlic, peel it, and using either a mortar and pestle or mini-processor, crush with the cilantro leaves and salt to form a paste.
The next step requires a 10-12 inch sauté pan. Wolfert calls for earthenware pan, but if you don't have one (I don't), enameled cast iron or stainless steel will also work. Don't use cast iron.
Pour a generous 2 tablespoons of olive oil to the pan and heat gently. Add the cilantro-garlic paste, paprika, cumin, and cayenne, cooking for about half a minute. Add the greens, stirring and mashing them around the pan. Do not crank the heat up or allow greens to fry. Cook, stirring, until the the liquid has evaporated, about 15 minutes. Transfer greens to bowl or shallow dish and allow to cool completely.
Add lemon juice to taste and enough olive oil to make the dish jammy and rich (2-4 tablespoons). Chill at least one hour or up to four days.
Just before serving, taste for seasoning, adding more lemon juice, salt, cumin, and/or cayenne, if you wish. Sliver the preserved lemon peel and arrange artistically (or not) around the dish. Pickled lemon works well, too. Add the olives (not pictured). Serve with flatbread, crackers, or alongside a Mediterranean meal.
Moroccan Green Salad keeps up to 5 days, refrigerated. It will improve with time. Do not freeze.
Notes:
My greens were not young, and the recipe worked fine.
To wash leafy greens, submerge them in a large basin of cool water and swish them gently. Repeat with clean water until grit is gone. I use my largest bowl for this.
I find that tearing greens by hand from stems is often easier than cutting them with a knife.
I used regular paprika; the only fancy stuff I have is picante.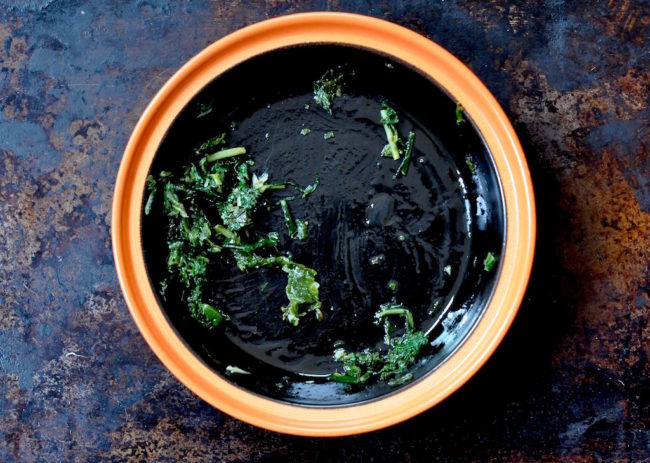 Share: