Bitter Melon Curry
August 27, 2017
Note: The full impact of Hurricane Harvey was reaching the news after I posted. To help those affected in Texas, from the New York Times:
Donations to the Red Cross for those affected by Harvey can be made online, or text HARVEY to 90999.
Donations to the Salvation Army can be made online.
Catholic Charities is accepting donations online, or text CCUSADISASTER to 71777 to donate.
Please help if you can.
—
Bitter melon, like okra, is a polarizing vegetable, capable of evoking extreme responses. Those who enjoy its bitter flavor don't just like it, they crave it. Recipe headers invariably use the word "addictive" to describe the intensely bitter flavor note that sounds on the tongue long after you've swallowed.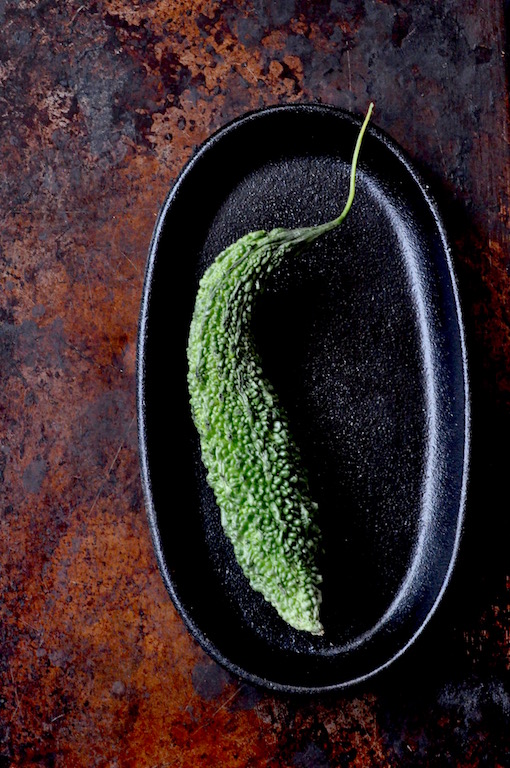 Those who dislike this warty gourd loathe it.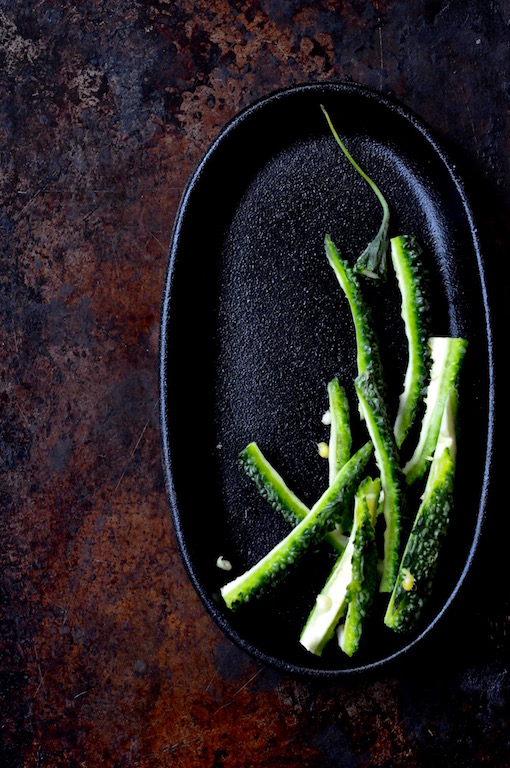 Our recipe hails from a recent used bookstore find entitled Thailand The Beautiful Cookbook: Authentic Recipes From The Regions of Thailand, recipes by Panurat Poladitmontri and Judy Lew, text by William Warren, photography by Luca Invernizzi Tettoni and John Hay. Got that?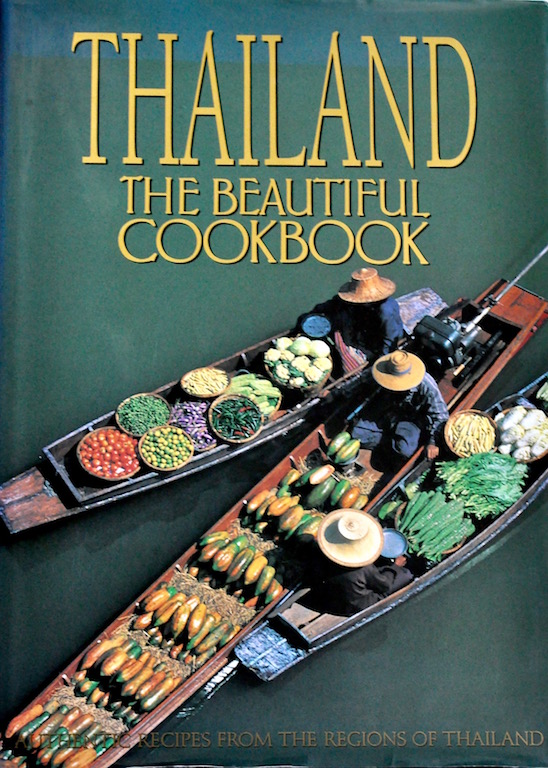 Thailand the Beautiful is a mixed bag. While brimming with interesting historical information, beautiful photographs, and authentic recipes, a few observations are breathtaking: the Central Thai dialect is harshly guttural to the ear; Thai people in general are a funloving lot, but Northern Thais take this pursuit to extremes. As for the Far North, the most "exotic sights" are "the tribal people who live in the hills."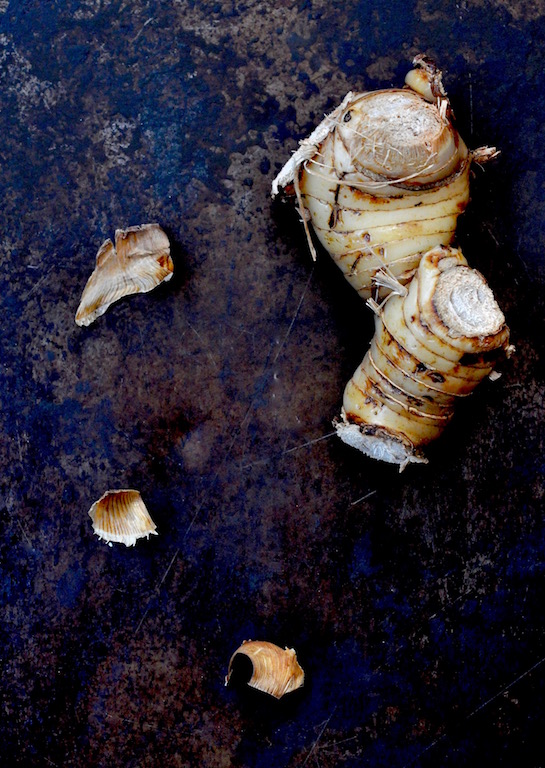 You will be unsurprised to learn Thailand The Beautiful is out of print. In fairness to the authors, their genuine regard for Thailand, its inhabitants, and their cuisine is evident.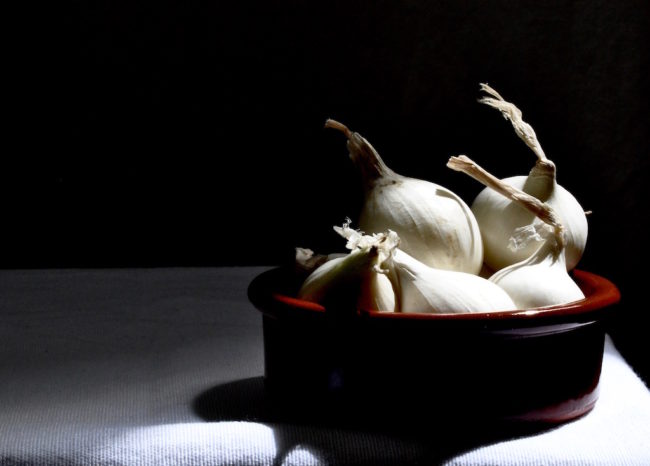 —
Let's discuss ingredients. You'll need red curry paste for this recipe. Feel free to buy the premade stuff–it's passably decent, and lasts a long time in the fridge, provided you are a regular consumer of curries. Or make it yourself, as I did. (recipe below)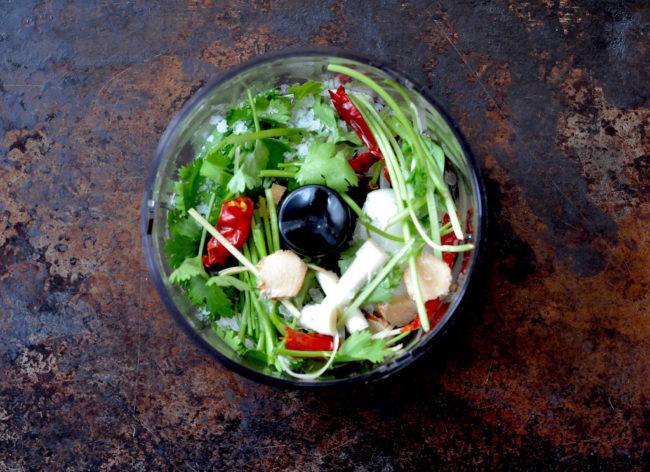 Making your own curry paste requires shrimp paste, a fermented product sold in colorful plastic jars. Prepare yourself: shrimp paste is highly, ah, aromatic. Nor is it pleasant to look upon (hence no photograph). But it's an umami thing, okay? Break off a teaspoon-sized piece, then wrap the remainder in foil or plastic wrap. I can never wedge the paste back into its pretty plastic container, so I just wrap it well and park it in fridge, where it lasts forever.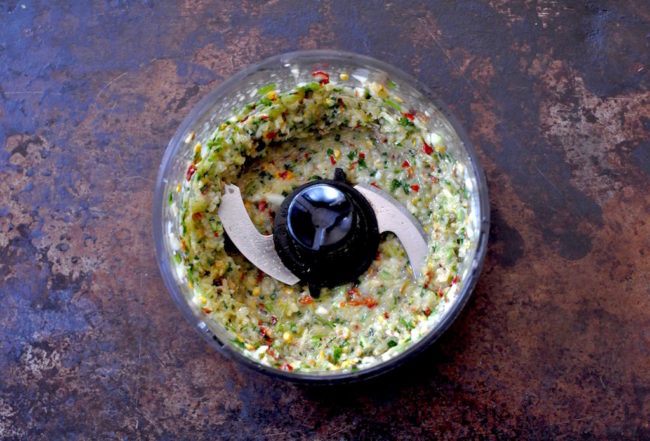 (Still not a picture of shrimp paste.)
Returning to your little piece: wrap it in tinfoil. Place your shrimp packet in a small frying pan, and cook it on medium low heat for about five minutes. Remove from heat, allow to cool, unwrap, and use in recipe as directed. Your kitchen will smell like a thousand dead, rotting fish. Never mind. Open a window.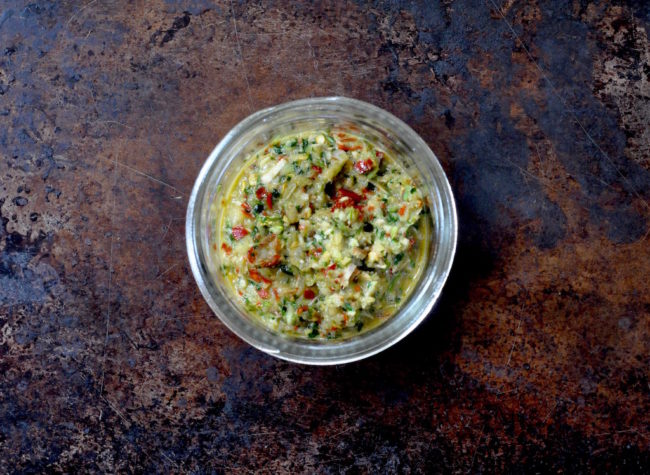 Now is the time for the canned warning about hot peppers. Wash your hands with hot soapy water after handling. Don't rub your eyes. Don't touch your contacts. And so on.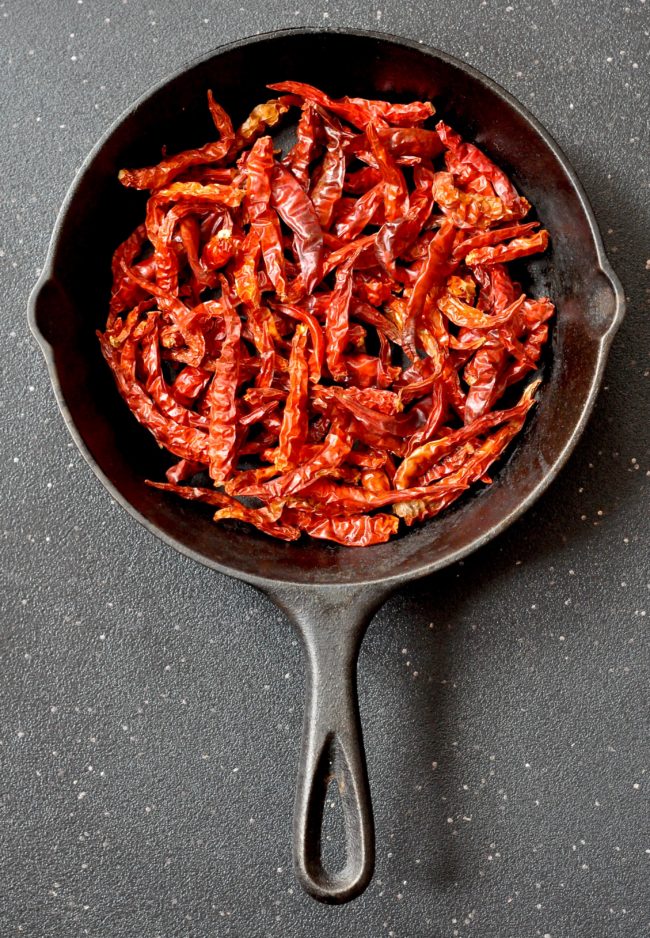 Bitter Melon is often paired with pork, whose natural sweetness provides the perfect foil for bitter melon's vegetal flavor. If you eschew pork, try chicken or firm tofu. As raw pork doesn't photograph well, there is no picture. How about this nice onion instead?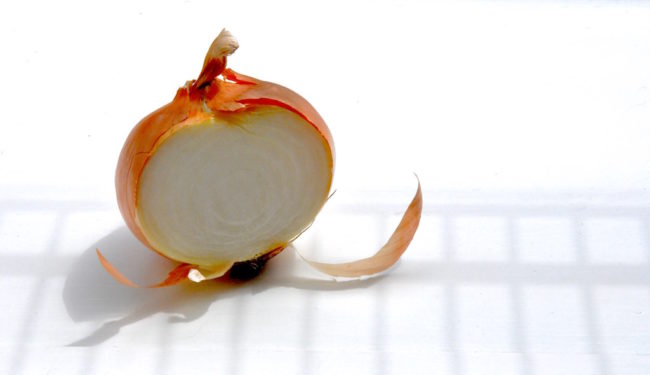 Final note…Thai food is about balancing salt, sour, hot, and sweet flavors. Tweak: you may want to add more fish sauce, a squeeze of lime juice, more hot pepper. If you are worried about wrecking the whole dish, spoon a sample into a smaller dish and play with that.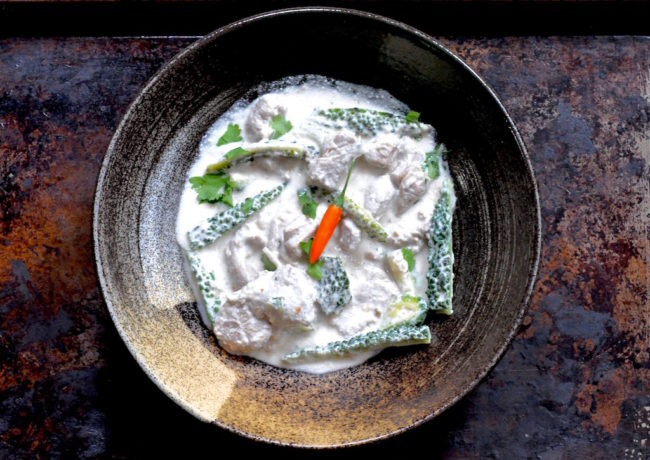 Red Curry Paste
adapted from Thailand The Beautiful by Panurat Poladitmontri, Judy Lew,William Warren,  Luca Invernizzi Tettoni and John Hay
Yield: about 1/2 cup
prep time: 15-20 minutes
1 teaspoon shrimp paste
1/4 cup roughly chopped white onion
4 garlic cloves, peeled and crushed
2-5 dried hot red peppers (adjust according to heat preference)
4 slices of galangal root, thinly sliced (see notes)
2 stalks of lemongrass, soft parts only, roughly chopped
3 teaspoons cilantro–approximately. Nobody is counting.
1/2 teaspoon ground cumin
1/2 teaspoon table or fine sea salt
about 3 tablespoons peanut or canola oil
To prepare the red curry paste:
You will need a blender, food processor, deep mortar and pestle, or, ideally, a mini-food processor to make red curry paste.
First prep the shrimp paste by breaking off a teaspoon-sized piece (approximate is fine) off the mothership. Wrap up the big piece and refrigerate it. Take your small bit of shrimp paste and wrap it in tinfoil. Place this in a small, non-reactive frying pan (i.e., one that won't freak out over foil) and cook over medium low heat for five minutes. The smell will be strong, so open a window or two.
Turn off the heat and allow your shrimp packet to cool. Once you can handle it, unwrap and add to recipe, below.
Place all ingredients in your pulverizing implement of choice. Don't add the oil yet. Begin to pulverize. Add just enough oil to give a pasty consistency. You don't want sauce or pesto–you just want the ingredients to cohere. Tend toward drier.
Taste for the paste for salt. Expect it to be raw, spicy, and frankly, not very good. This curry paste is not for eating out of hand. You will be mixing it with other ingredients.
Scrape curry paste an immaculately clean jar–a half-pint canning jar works well here–and set aside while you prepare the rest of the curry. Or label, date, and refrigerate for up to 8 weeks.
Bitter Melon Curry
adapted from Thailand The Beautiful by Panurat Poladitmontri, Judy Lew,William Warren,  Luca Invernizzi Tettoni and John Hay
yield: 3-4 servings
prep time: about an hour
about two tablespoons peanut or sunflower oil (depends on your pan)
1 tablespoon red curry paste
1 bitter melon weighing 2-3 ounces
4-5 ounces boneless pork loin
1 teaspoon-sized piece palm sugar or equivalent amount of white sugar (use more or less to taste)
1 13.5 ounce can full-fat coconut milk (see notes)
1 tablespoon fish sauce
chopped cilantro, for the top (optional)
Steamed white rice, to serve
instructions
I like preparing curries in my Chinese sandpot. But any heavy 3-4 quart saucepan will work nicely.
If you are making rice–and you should–start it now.
Slice the bitter melon into long strips or small squares. Discard the seeds.
Slice the pork into equally-sized squares.
Heat the peanut oil to medium heat and add the curry paste. Stir for a couple moments until the scent rises. If paste starts to burn or brown, turn heat down.
Add the bitter melon, pork, and sugar to the pot. Stir to blend ingredients. Add just enough coconut milk to cover bitter melon and pork without making it soupy; this may be about 3/4 of the can. Add the fish sauce. Bring to a simmer and cook, stirring occasionally, for about 30 minutes, allowing pork to fully cook, bitter melon to soften, and flavors to meld. You can serve at this point, or allow to simmer at low heat for up to one hour.
Taste only after pork is cooked through, adding more fish sauce, hot pepper, curry paste, sugar, salt, or a squeeze of lime if desired. Sprinkle cilantro over, if using, and serve over rice.
Bitter melon curry only improves if you make it a day ahead.
Notes: Galangal, pictured just below the photograph of the book, is a rhizome. It is sold in Asian grocery stores and some large markets. Most cookbooks suggest substituting fresh ginger as a replacement. You can use fresh ginger here, but know it's nothing like galangal. If you do find galangal, store it, refrigerated, in a clean jar of white wine. It will keep for weeks that way.
If you want to use all the coconut milk and have a wetter curry, the choice is yours. I used 3/4 of the can, freezing the remainder. Leftover coconut milk may be refrigerated for three days or frozen up to three months.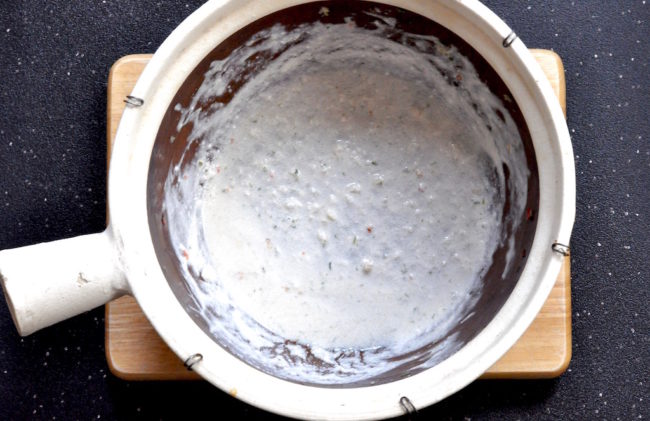 SaveSave
SaveSave
SaveSave
SaveSave
SaveSave
SaveSave
SaveSave
SaveSave
SaveSave
SaveSave
SaveSave
SaveSave
SaveSave
SaveSave
SaveSave
Share: